The Two Blondies in My Life
Got really bored last wednesday so I decided to download a movie. Since I got reunited with my barkadas from High School, it triggered my cravings for the need to watch the movies that I've seen starting from I was an elementary student up to 2002.
Blow Dry
(starring Alan Rickman [Prof. Snape of Harry Potter], Josh Hartnett [Black Hawk Down], and Rachel Leigh Cook [Josie and the Pussycats/The Adventures of Tom and Huck])
came into my mind. After watching it again I asked my cousin (who's my movie buddy as well) about what movie to download next. She suggested that I download
The Mannequin 2
(starring Kristy Swanson [Pretty in Pink/Buffy the Vampire Slayer] and William Ragsdale)
or
3 Ninjas
(starring Michael Treanor, Max Elliot Slade)
. I immediately search in mininova for torrents of the two movie. Unfortunately for Mannequin 2, I didn't found any torrents but I was able to download 3 Ninjas. So happy~! I also searched for a Jonathan Brandis movie.
Falling into Darkness
(a novel by Christopher Pike that was turned into a movie)
came into mind, then
Sidekicks
(which also starred by Chuck Norris)
, both films were unavailable. Suddenly, I thought of
Ladybugs
. The film which Jonathan starred as a crossdressing, err... soccer player. Now that I finished downloading them both... I have to freeze all my chores. XP
I really like blondes then...
Jonathan Gregory Brandis
(April 13, 1976 - November 12, 2003)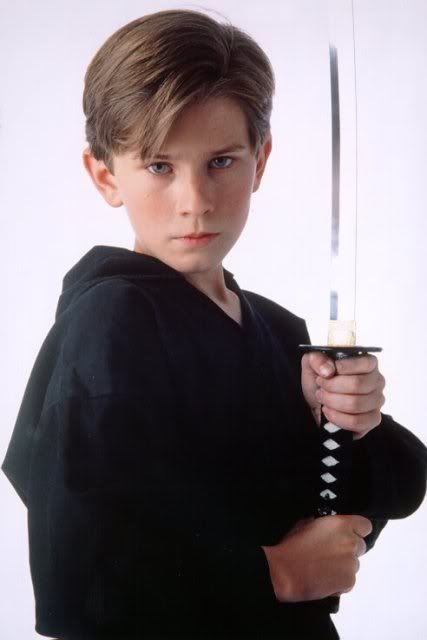 Michael Treanor
(April 17, 1979)